Garibay Siteworks LLC is a minority-owned, family-owned business based in Manhattan, KS. Founded in 2015, its mission is to provide dependable, quality, best value, just-in-time earthwork related services. Those services include the following: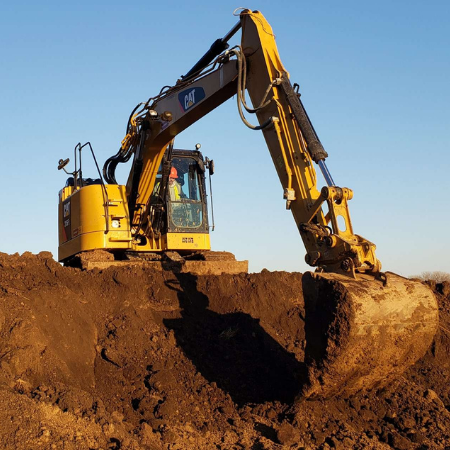 Excavation Services
Whether you are digging foundation trenches for your Manhattan, KS area building, or digging a recreational pond, let Garibay Siteworks do the excavating for you.
Utility Trenching
Our utility trenching excavates a narrow, precision trench that allows the installation of pipes, cables and other underground utilities.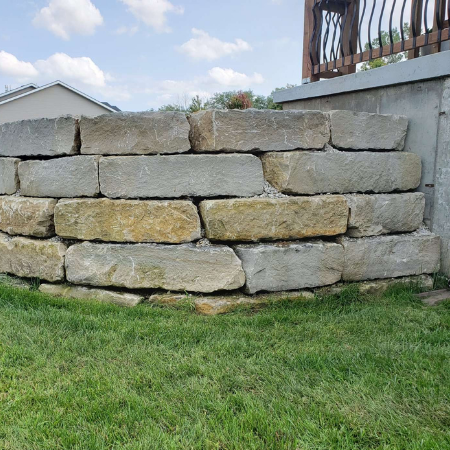 Stone Retaining Walls
Stone retaining walls are commonly used for extra support to prevent the earth from moving downhill with erosion. They also help convert sloped land to usable land.
Rolloff Dumpster Rental
We provide a simple, low-cost, and efficient cleanup solution to home clean-out, home and commercial remodeling as well as new construction projects. See our dumpster rental service at GaribayDumpsterRental.com.
Skidsteer Services
Use our skidsteer services for material handling, debris and snow removal, backfilling, demolition, roadwork as well as excavating, digging and trenching.
Demolition and Haul-off Services
Do you have a commercial or residential structure that you want torn down quickly, efficiently and without the hassle? Contact us for demolition and haul-off services today.
Land Clearing
We remove trees, brush, boulders and similar debris from your property for land reclamation, property improvement, construction projects or land development.
Dirt/Gravel Grading
Use our dirt and gravel grading services to maintain, repair or supply new dirt and gravel to driveways or drainage areas. Use them to correct slope erosion problems as well.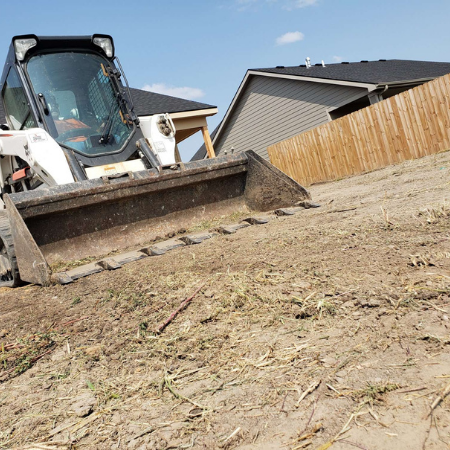 Lawn Care & Landscaping
We provide year round lawn care and landscaping service including commercial and residential mowing, irrigation system installation, sod installation, seeding, mulching, leaf removal, holiday lights installation and snow/ice removal. See our entire lawn care services at GaribayLawnCare.com.
About Garibay Siteworks
Serving Manhattan KS for 100 years!
The Garibay Family name has been serving the Manhattan, KS community and surrounding area for over 100 years. It's a family name that stands for dependable, quality service.
Who We Serve
Garibay Siteworks provides quality, dependable, just-in-time services to building contractors, remodeling specialists, commercial property management, and state/local government agencies.
Client properties include Starbucks, Chipotle, Family Dollar, Bank of America, Dillards, US Bank, MedExpress Urgent Care, Quality Inn, City of Wichita, KS and more.
Our Core Competencies
See our Capability Statement. Capabilities include:
Excavation, Utility Trenching
Demolition, Haul-off
Rolloff Dumpster Rental
Skidsteer, Land Clearing, Dirt/Gravel Grading
Landscaping, Retaining Wall Installation
Lawn Irrigation System Install and Maintenance, Sod Installation, Seeding
Lawn Care Maintenance
Snow/Ice Removal Services
Our Differentiators
Year-round lawn care and maintenance services.
We have the ability to quickly respond to customer needs.
Online rolloff dumpster rental ordering at GaribayDumpsterRental.com.
Minority-Owned, Family-Owned Business Enterprise.
Serving Kansas, SE Nebraska, NW Missouri.
Let Us Help You With Your Next Project
Whether you are demolishing an old building or building anew, Garibay Siteworks can help you with your earthwork. Use the form below to tell us about your next project.